Attention:
FLORISTS & GARDENERS
Check out our selection of Handcrafted Leather Tool Belts and choose the color and style that fits you best!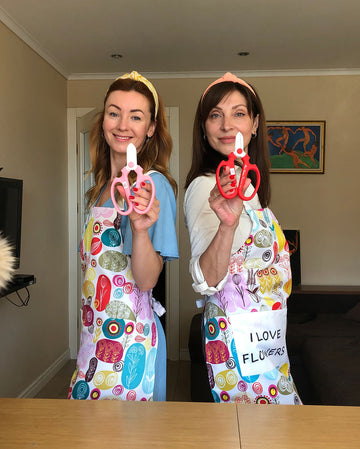 About us
Floral Handcrafts was created in Kyiv (Ukraine) by two friends who have over 20 years of experience in floral design.

Flowers are our passion and we want to share the most advanced tips, tools and trends in the floral design industry with our loyal customers.
Floral Handcraft offers a wide range of quality flower products imported directly from Japan.

When ordering secateurs, scissors or kenzan from us, you will receive a quality product that will last a lifetime with proper care and maintenance.

We look forward to earning your loyalty and we are sure that you will fall in love with the product we offer!

With best regards,
Helen & Maria
Belt for Florist or Gardener
Very happy with my purchase!

TOBISHO - TYPE B SHEARS
Exceptional quality and craftsmanship

Personalized leather tool
Beautiful belt looking forward to order more

Tool Belt Bag
Great products!Amazing creators!Mahalo ❤️

Belt for florist or gardener
I'm really impressed with the quality.The leather is so soft and I love how it has lots of holes to adjust the strap to fit my waist.I am very happy with my purchase!

Love it so much
Great item, great seller!Thank you 😍